Saturday 10 November 7:00pm
9:30pm
£12 – £28
Centenary Concert for Remembrance
Wells Cathedral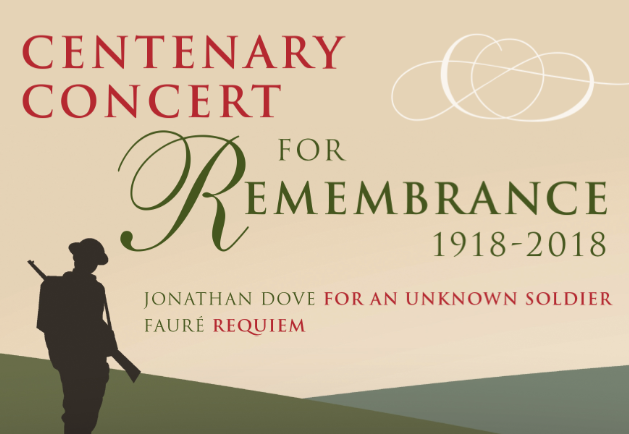 Jonathan Dove: For an Unknown Soldier
Fauré: Requiem
London Mozart Players
Wells Cathedral Oratorio Society
Wells Cathedral Choir
Matthew Owens – Conductor
To commemorate the ending of the First World War, Wells Cathedral Oratorio Society presents the cantata For an Unknown Soldier by Jonathan Dove.
The work was commissioned by the Portsmouth Grammar School to mark the anniversary of the beginning of the war and the school gave the first performance in 2014 with the London Mozart Players. We are delighted to be joining the Wells Cathedral Oratorio Society for this concert in our first visit to Wells Cathedral, where we will be accompanying the choir and the Wells Cathedral Choristers.
It was after studying many first hand accounts that the composer knew he needed a more concentrated form of text, so he turned to the poetry of the time. What was produced is a work of poignant musical and emotional acuity. It is beautiful and not to be missed. Jonathan Dove said 'Facing the enormity of the First World War, I thought it wise not to attempt to say too much. I wanted to tell the story of just one man, an unknown soldier, as vividly as possible'
Jonathan Dove will be attending the performance.