Friday 31 August 7:30pm
9:30pm
£12 – £15
LMP at Hastings Literary Festival
Opus Theatre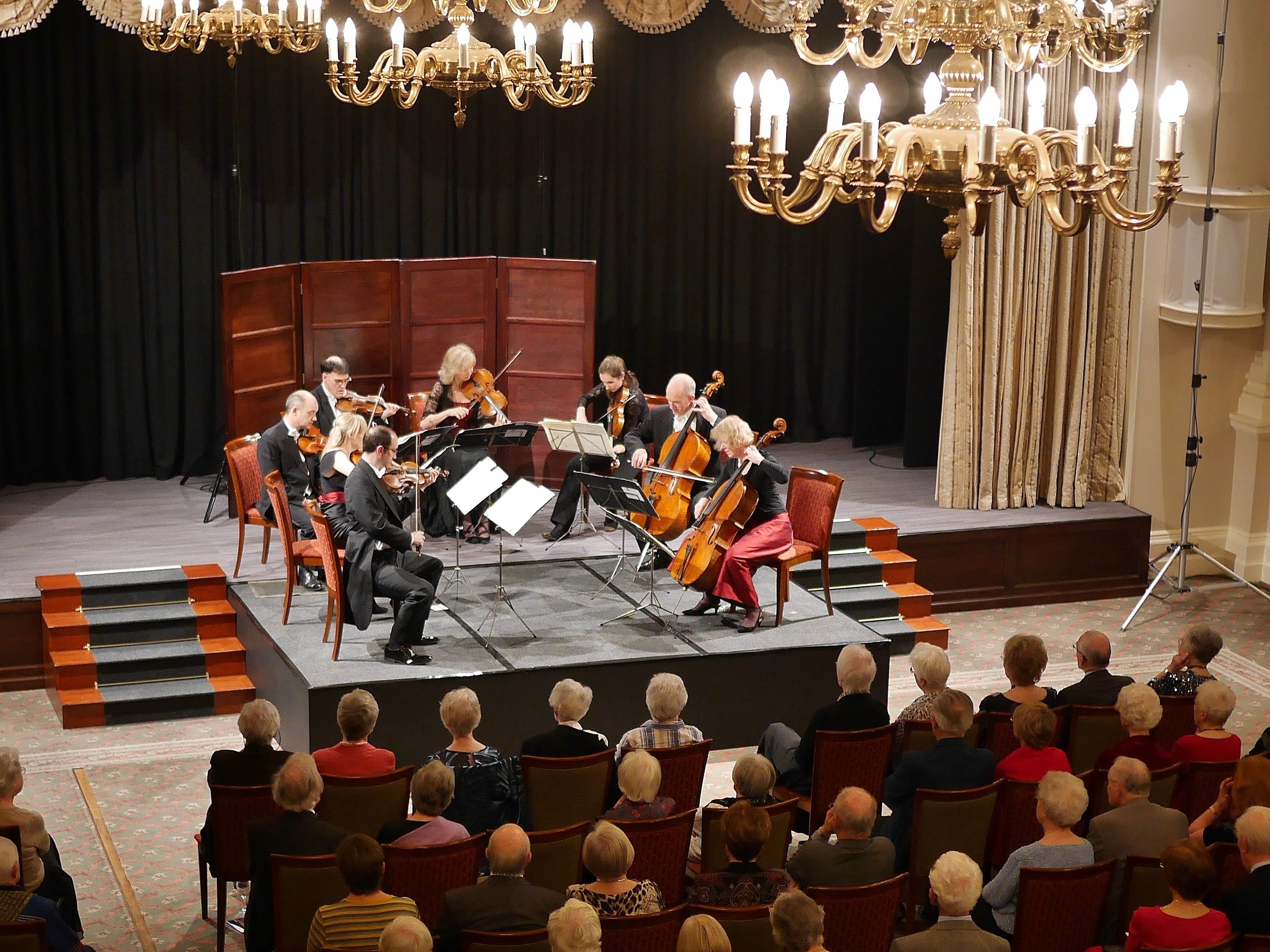 Boccherini Quintet for two cellos in C Major op 30, No.5 G275
WA Mozart String Quintet No.4 in G minor, K.516
Tchaikovsky 'Souvenir de Florence'
Luigi Boccherini was a highly successful composer, enjoying the patronage of Don Luis, the brother of King Charles III of Spain who employed his own string quartet, augmented by Boccherini as the second cellist for this quintet. His enduringly popular quintet No. 5 dates from 1771.
In 1787 Mozart was suffering from a lack of patronage and wanting to create a more robust tone by the addition of a second viola to the quartet line-up. The sunny quintet No. 3 (K515) and its dark pairing, K516 are widely regarded as two of his greatest compositions. Tchaikovsky wrote of the second, "No one has ever known as well how to interpret so exquisitely in music the sense of resigned and inconsolable sorrow."
Tchaikovsky's own string sextet, titled 'Souvenir de Florence' because one of its principal themes was composed on a visit to Florence, employs both the extra cello of Boccherini and the additional viola of Mozart. It has a traditional four movement form, despite the century that separates it from the Mozart and Boccherini compositions.