Wednesday 30 November 7:30pm
£10 – £35
'From Bach to the Bulgarian deep Bass' – The London Festival of Bulgarian Culture
Cadogan Hall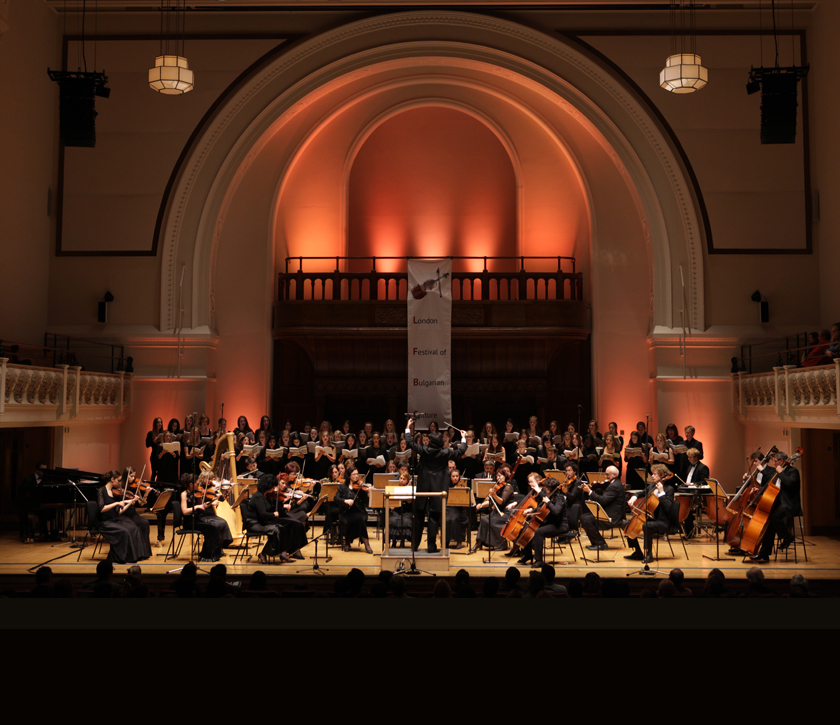 J.S. Bach Concerto for Two Violins in D minor, BWV 1043
Martin Georgiev Soul Searching – Contrabass Clarinet Concerto (world premiere)
Haydn Violin Concerto in C major
Pergolesi Stabat Mater
Brahms Psalm 13
London Mozart Players
Francis Holland Girls School Choir
St Paul's Girls School Choir
Svetlin Roussev violin
Ivo Stankov  violin
Scott Lygate contrabass clarinet
Vania Vatralova-Stankov soprano
Charlotte Stephenson mezzo-soprano
Martin Georgiev conductor
The London Mozart Players perform at Cadogan Hall for the London Festival of Bulgarian Culture.
Currently, Bulgarian violinists are leaders of 47 of the world's most prestigious orchestras. In this closing LFBC concert, the violinist Svetlin Roussev – leader of the Orchestra Philharmonique de Radio France will perform Haydn's Violin Concerto in C with the London Mozart Players, and will be joined by violinist Ivo Stankov (Leader of Westminster Philharmonic Orchestra and artistic director of LFBC) in Bach's Concerto for Two Violins. Clarinetist Scott Lygate will give the World Premiere of the first UK
Concerto for the Contrabass Clarinet (and the first one to be performed in London) – Soul Searching by Bulgarian/British composer and conductor Martin Georgiev (assistant conductor at ROH Covent Garden and recently Composer in Residence to the City of Heidelberg), who will conduct the concert.
Stabat Mater by Pergolesi and Psalm 13 by Brahms will complete the programme, featuring Bulgarian soprano Vania Vatralova-Stankov and English mezzo-soprano Charlotte Stephenson (Fellow of Independent Opera at Sadler's Wells) joined by two of London's top choirs from St. Paul's Girls and Francis Holland Schools.