Mozart Explored
Wednesday, 21 September, 2016 @ 1:05 pm
£14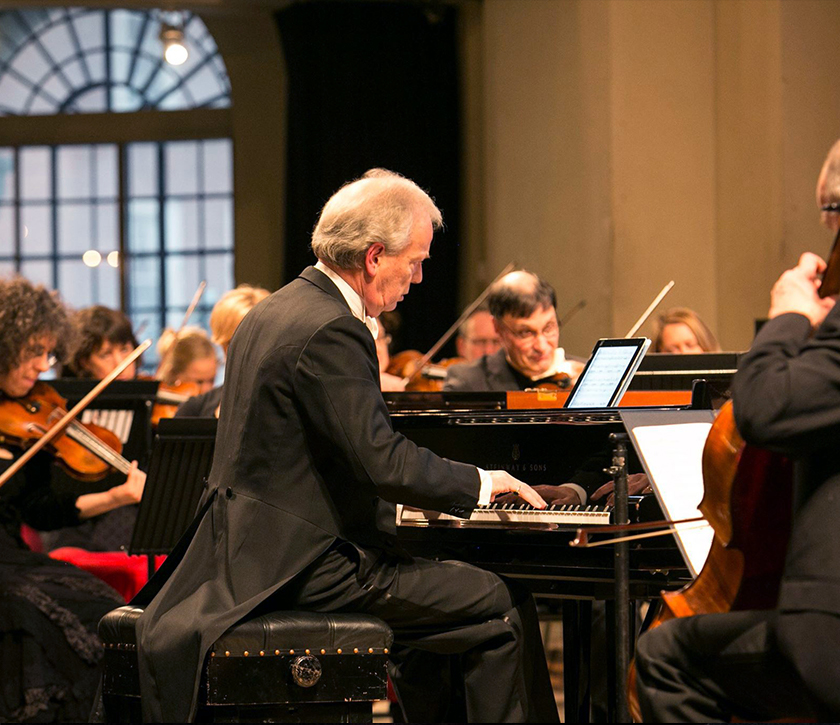 The Audience Choice
Howard Shelley pianist-conductor
London Mozart Players
Howard Shelley and London Mozart Players return to St John's Smith Square for the third season of their highly successful lunchtime concert series Mozart Explored. To mark the beginning of the 2016/17 season, the London Mozart Players offered the audience the chance to choose which of Mozart's piano concertos would be performed in the opening concert of their popular Mozart Explored series. Having cast their votes, the audience has spoken and the dramatic concerto No. 20 has been chosen.
About Mozart's Piano Concerto No. 20 in D minor
In this concerto the mood of the entire first movement is set by the contained intensity of the opening bars. Even in the Romanze, where the music is apparently simple and serene, an agitated section in G minor serves as a reminder of the overall dramatic character of the concerto.