Thursday 11 April 7:30pm
£12 – £55
Mozart's Women
St John's Smith Square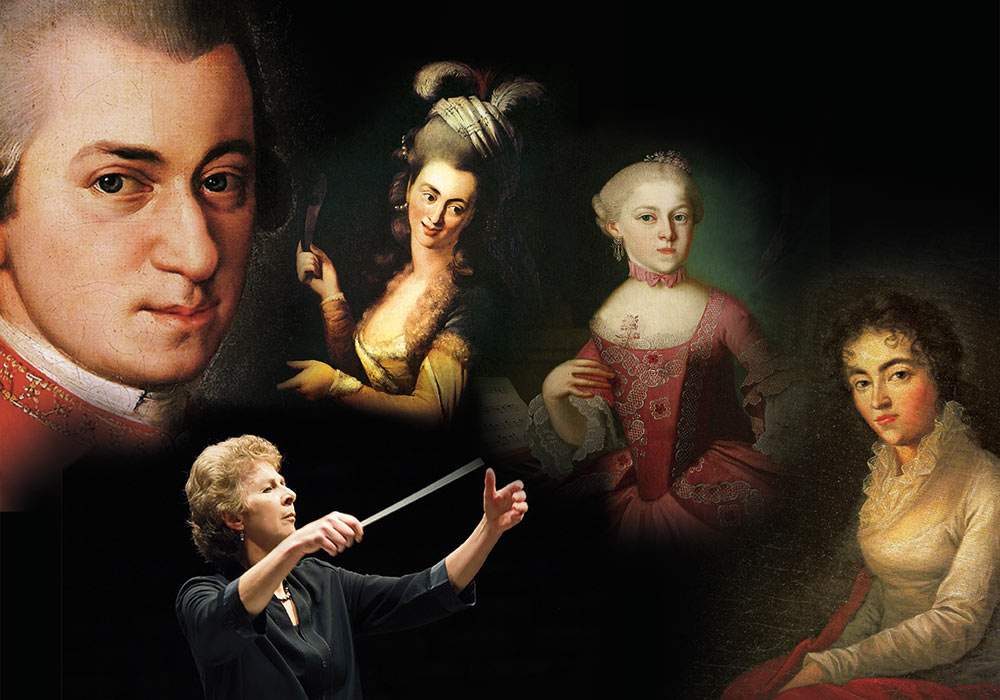 LONDON MOZART PLAYERS
LMP 70th Birthday Season
Jane Glover Conductor
Lauren Zhang Piano
Jennifer France Soprano
Mozart Overture Cosi fan tutte K. 588
Mozart Vorrei spiegarvi, oh dio K. 418
Mozart Piano Concerto No. 9 in Eb K. 271
Mozart 'Et incarnatus est' from Mass in C minor K. 427
Mozart Ch'io mi scordi di te? K. 505
Mozart Symphony No. 31 in D K. 297
To mark the London Mozart Players' seventieth year, a concert to celebrate Mozart – and his women!
Mozart composed several works to celebrate or commemorate the various women who touched his life. 'Mozart's women' included French piano virtuoso Victoire Jeunehomme, who would have performed K. 271; his first love, soprano Aloysia Weber, for whom Mozart wrote the ravishing 'Vorrei spiegarvi, oh Dio' (which reaches a top E); Aloysia's sister Constanze, who became Mozart's wife and for whom he composed the soprano part of his Mass in C Minor; and English soprano Nancy Storace, the inspiration for 'Ch'io mi scordi di te?' (which includes a solo piano). Not forgetting Mozart's mother, Maria, who accompanied Mozart through Europe in 1778, sadly dying shortly after the performance of K. 297, the 'Paris' Symphony.
The icing on the London Mozart Players' 70th birthday cake is the return of Jane Glover as conductor for this celebratory concert. Jane was the first female Artistic Director of any orchestra when she joined the LMP in 1984, and she also celebrates her 70th birthday in 2019. Lyric soprano Jennifer France and 2018 BBC Young Musician of the Year Lauren Zhang join the orchestra for an evening of sublime music that no Mozart lover should miss.