Saturday 12 October 7:00pm
£5 – £23
Old Masters, Young Talent
St John the Evangelist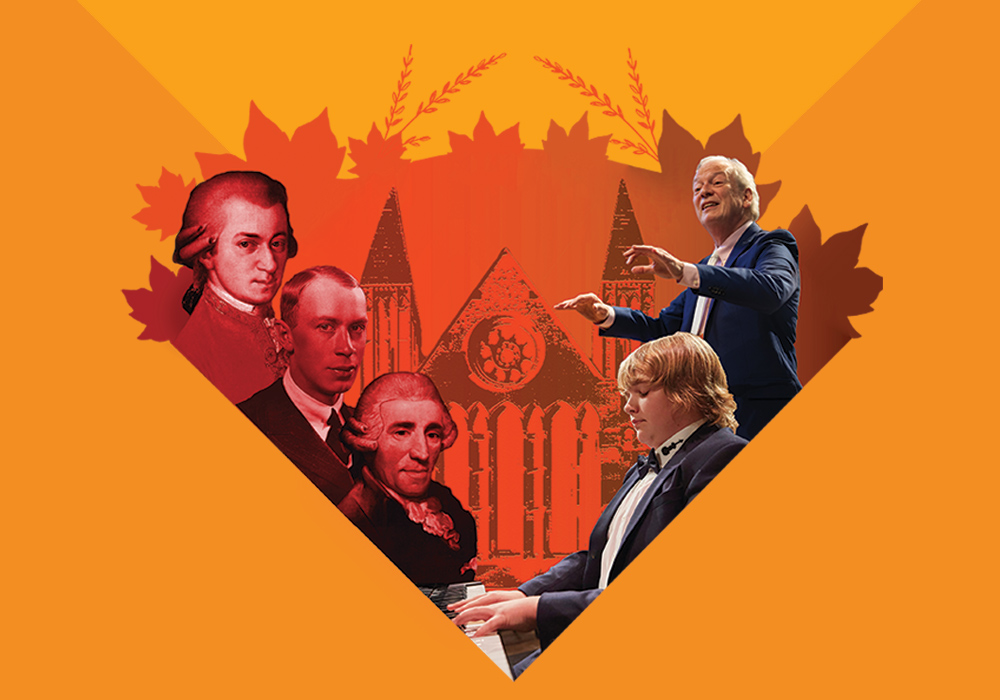 Prokofiev Symphony No.1 in D Op.25 'Classical'
Mozart Piano Concerto in D minor, K.466
Matthew Olyver Concerto in Clockwork
Haydn Symphony No.104 in D 'London'
Old Masters, Young Talent is the dynamic opening concert that launches the LMP's 2019/20 classical music season at St John's Upper Norwood, and sets the tone for a series full of virtuoso performances that encompasses old friends and new acquaintances.
The LMP's St John's season will bring the best in classical music to Upper Norwood, and we are delighted to have the orchestra under the baton of LMP Conductor Laureate Howard Shelley, who will lead the musicians through time-tested classics such as Haydn's 'London' and Prokofiev's 'Classical' symphonies. As the LMP has always been a champion of new talent, we are thrilled to be continuing our collaboration with Armel Opera Festival in bringing you pianist Soma Balázs-Piri, the 14-year-old winner of a prize at the Virtuosos classical music competition in Budapest, who will be playing Mozart's Piano Concerto No.20 in D minor K.466. His concert appearance with LMP is the Armel Opera Festival prize.
As an extra treat we have the world premiere of a brand-new commission by Matthew Olyver, winner of the Arts Society prize.

This concert is supported by the Arts Society Greater London. The LMP's 2019/20 'Season of Virtuosos' at St John the Evangelist is supported using public funding by Arts Council England  and the Croydon Cultural Partership Fund.