Saturday 25 April 7:00pm
£10
CANCELLEDPeace and Harmony
Fairfield Halls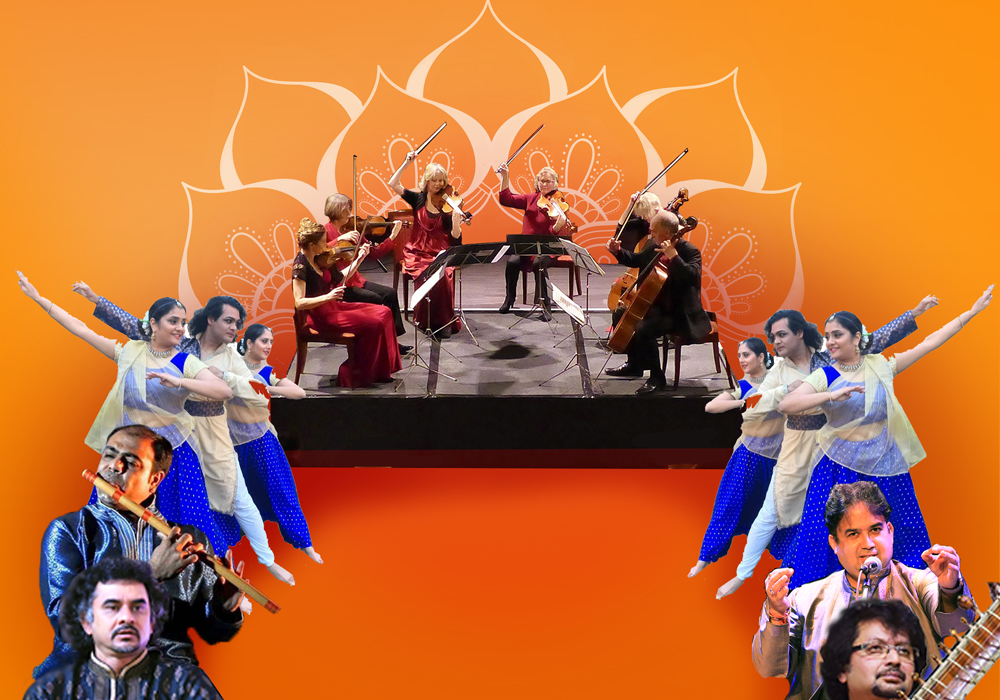 Sanjay Guha Artistic Director
Saleel Tambe Tabla
Dr. Vijay Rajput Vocals
Robin Christian Flute
Harsha Amin Choreography
Subrang Arts Dancers
London Mozart Players Quartet
Peace and Harmony' is an exciting cross-cultural collaboration between a quartet from Fairfield Halls' resident orchestra, the London Mozart Players, and Subrang Arts Dancers – a collective of Indian musicians and dancers.
Exploring the different musical worlds of the ancient but continuous tradition of Indian classical music and dance alongside traditional Western classical music, the musicians and dancers will perform together to present a unique and fascinating East/West fusion of musical art forms. Improvisations on traditional instruments from both sides of the cultural divide will create a musical 'dialogue' with the music expressed in dance form, particularly influenced by Kathak style dances from North India.
Fiona Brice, the London Mozart Players' Collaborative Composer in Association will arrange and orchestrate both the new compositions and music from the classical repertoire, bringing together musicians from both cultures in this exciting project.