Wednesday 5 February 1:05pm
£16
Piano Explored – Chopin
St John's Smith Square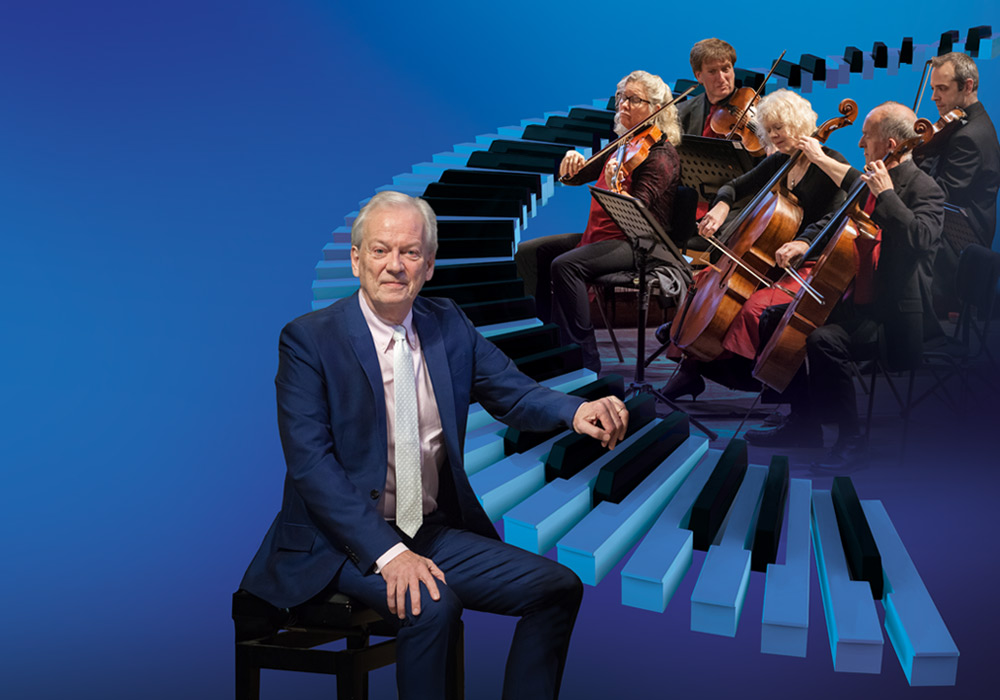 Chopin Piano Concerto No.1 in E minor Op.11 
LONDON MOZART PLAYERS 
Howard Shelley Piano/Director 
The London Mozart Players' 2019/20 Piano Explored lunchtime series continues with another of Howard Shelley's favourite piano concertos, performed to mark his 70th birthday year. Take some time out and enjoy sublime music and Howard's trademark 'deconstruction' of a great work, all in a whistle-stop lunch hour!  
Written when the composer was only twenty, Chopin's piano concerto in E minor is full of exquisite virtuosic writing. The second movement, the 'Romanza', with its lush and romantic melodies is particularly beautiful. Chopin suggested that 'it should give the impression of gazing tenderly at a place which brings to mind a thousand dear memories'. The energetic final movement, based on a Polish folk dance, is vivacious and contemplative by turns, and it is no wonder that on its premiere the Warsaw audience greeted Chopin's performance with 'deafening bravos' – according to the composer. The simplicity of the orchestral accompaniment gives the piece an intimate quality seldom heard in concertos, allowing the soloist the freedom to explore the full expressive range of the piano.  
Howard Shelley has recorded many discs for the Chopin Institute in Warsaw. They also invite him annually to give concerts and masterclasses in their 'Chopin and his Europe' Festival.