Wednesday 7 March 1:00pm
2:00pm
£15
Piano Explored: Saint-Saëns Piano Concerto
St John's Smith Square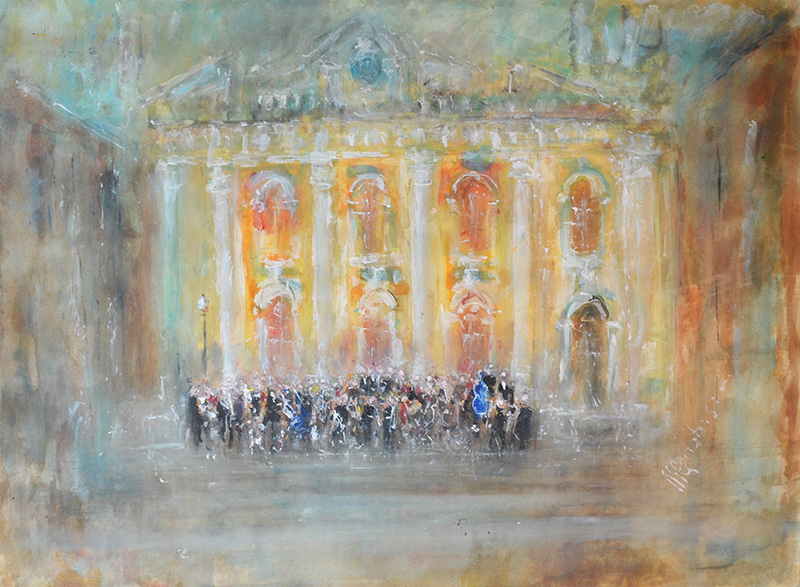 London Mozart Players returns to St John's Smith Square alongside Howard Shelley for its highly anticipated Piano Explored lunchtime series. In the final instalment of its 17/18 season, the Conductor Laureate whisks the audience through the rollercoaster 17 days it took Saint-Saëns to write his Piano Concerto No. 2 for his friend Anton Rubinstein.
'The best lunch-break you've ever had.'  —   International Piano
Designed for everyone from city workers and resident Londoners to holiday-makers day-trippers, London Mozart Players' Piano Explored is the perfect addition to your lunch-time. In one whistle-stop hour, pianist and conductor Howard Shelley takes you on an exciting deconstruction of some of classical music's most recognised works for piano.
In our 17/18 season, audiences will uncover the anguish of Shostakovich, reminisce on a classic love story that spiralled Schumann to global success, delve into the grandeur of Mendelssohn in an exclusive two-part mini-series, whisk through Saint-Saens' rollercoaster-esque creative process and dive into the explosive mind of Grieg.
Tickets available from St John's Smith Square. £15 (£5 students)