Saturday 6 June 7:00pm
Simon Blendis & Saoko Blendis – Facebook Broadcast #SaturdaySessions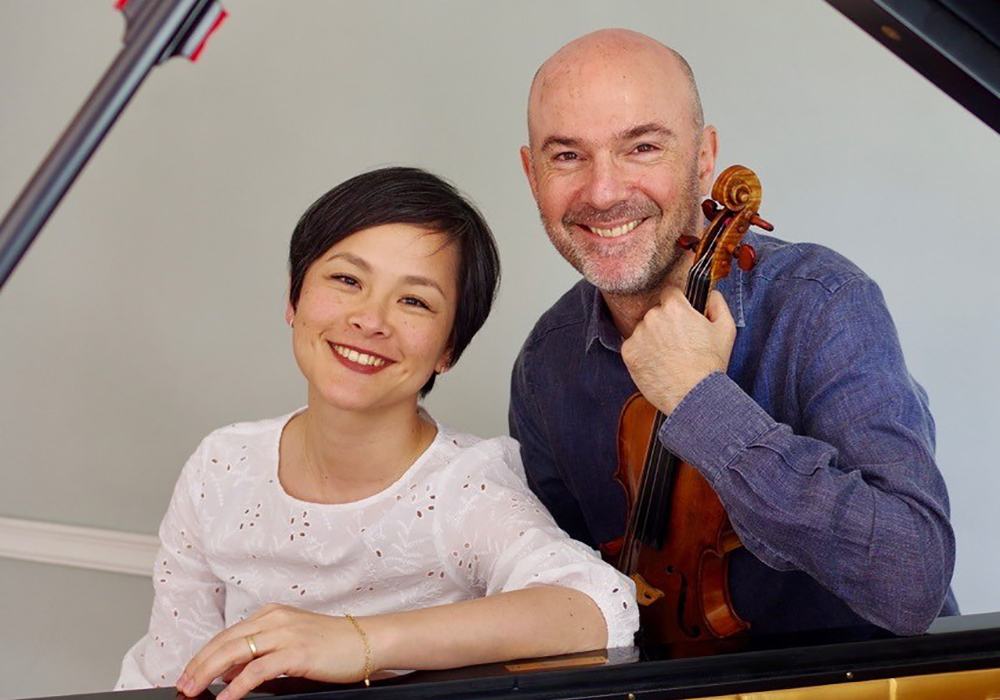 F.D.Marchetti (arr. Adam Sandler) Fascination
Stephen Foster (arr. Jack Byfield) Jeannie with the Light Brown Hair
Yascha Krein Gipsy Carnival
M.M.Ponce (trans. Jascha Heifetz) Estrellita (Star of Love)
M. Castelnuovo-Tedesco (trans. Jascha Heifetz) Sea Murmurs
Mendelssohn (arr. Lucas) O for the Wings of a Dove
Korda-Bakony Jura-Jura
Isaac Albeniz (arr. Fritz Kreisler) Tango Op.165 No.2
Fritz Kreisler Syncopation
Gluck (arr. Kreisler) Menuet from 'Orpheo'
Traditional (arr. Jack Byfield) Londonderry Air
Max Skalka & Felix Stahl Dobra-Dobra
Simon Blendis violin
Saoko Blendis piano
Simon and Saoko Blendis present an uplifting recital celebrating the music of Max Jaffa, one of the most popular violinists of his day who was famous for his ability to entertain and move people, as well as his sweet sound and charm. Although the pieces are different in character, they all move the listener with humour, joy and tenderness, thus showing that this genre of light music, far from being frivolous, speaks directly to the heart, something that we all need at this time. This concert celebrates the memory of Max Jaffa and the joy he brought to people, and is a nostalgic look back at some of the wonderful music that he made famous.
Simon Blendis is the leader of the London Mozart Players, and was previously the violinist with the Schubert Ensemble for 23 years, from 1995 until the group ended in 2018. He has also shared the position of first concertmaster with Orchestra Ensemble Kanazawa in Japan from 1999, and has appeared as guest leader or director with most of the major symphony and chamber orchestras in the UK. Since 2019 he has been a professor of violin at the Guildhall School of Music and Drama. Simon has been playing on Max Jaffa's own violin for the past 20 years.
Saoko Blendis grew up in Tokyo and moved to London in 1999 to pursue post-graduate studies in piano accompaniment at the Royal Academy of Music. She now mostly accompanies, with an emphasis on violin and piano repertoire, and enjoys a number of duo partnerships, including this one with her husband Simon.