We've got a new concerts listings page!
In just under a month, the 2016/17 season begins. Right on time, we've released the details for all our upcoming concerts, and we've also implemented a new concert listing page so you can browse through all upcoming events with ease!
We've made it easier for you to find all the information you need on upcoming LMP performances by implementing a new system where each concert has its own dedicated webpage with full programme details and booking links.
Example Individual Concert Listing: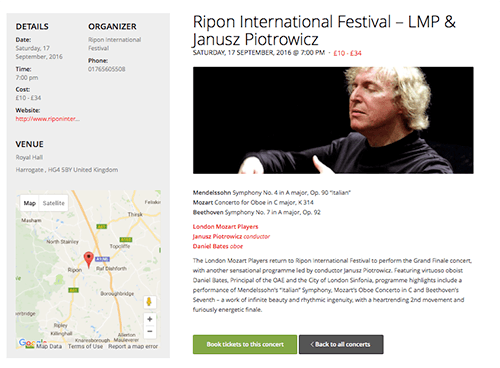 Our new concert listings page can be found here: www.londonmozartplayers.com/concerts. On each individual concert listing, you will be able to find out more about programme details and notes, ticket prices, venue location and more.
Toggle between listing and calendar view by using the menu on the top right hand corner of the page (see listing view image to the right), and click the 'find out more' buttons to see the full concert details for each individual listing.
Concerts Page – Listing View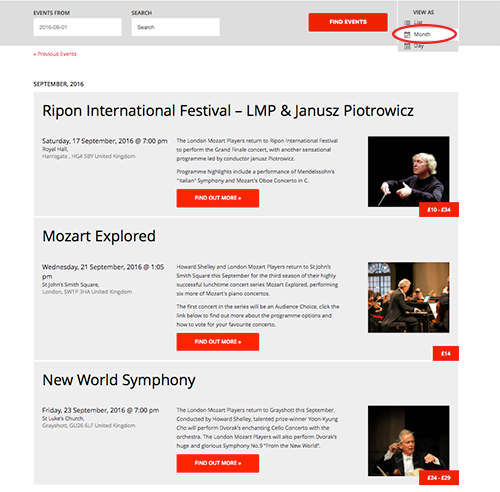 Concerts Page – Calendar View