BUSINESS LEADERSHIP THROUGH HARMONY How does an orchestra play without a conductor?
How does the leader direct a group of world-class musicians to produce extraordinary results?
Immersive leadership development sessions
As a self-directed team of highly talented individuals, the LMP acts as a strong metaphor for businesses of all types, and holds up a mirror to many of the leadership and teamwork issues that exist throughout other organisations.
LMP's leadership initiative Podium is an interactive event that focuses on the dynamics of this orchestra at work, and, in particular, interactions between the leader and members of the ensemble. Podium covers topics such as trust, vision, empowerment, communication, teamwork, listening and feedback, and examines issues such as how the behaviour of the leader enables colleagues and affects the climate and success of the organisation.
Each Podium event is tailored to the specific needs of the client, from small teams of senior executives to larger groups of over 200 people at conferences and other business events, fusing the thrill of live classical music with dynamic and insightful analysis of leadership issues. We also offer the option of facilitated workshop sessions following the main presentation, to develop and explore the issues raised for participating organisations or individuals.
For more information, including prices, and to book a one to one meeting to discuss your own Podium session contact:
Brian Willetts
The Podium session provided an excellent demonstration of how leadership works and how it flows during a performance, in the moment and over time. Simon's ability to relate this to leadership in more conventional organisations really engaged the audience and the recital at the end was the icing on the cake!

'In an intimate setting the LMP captivated and informed a group of senior executives with insights into how this elite chamber ensemble is led and how it motivates its players to work together as a team. And the music of course was superb; thoroughly recommended.'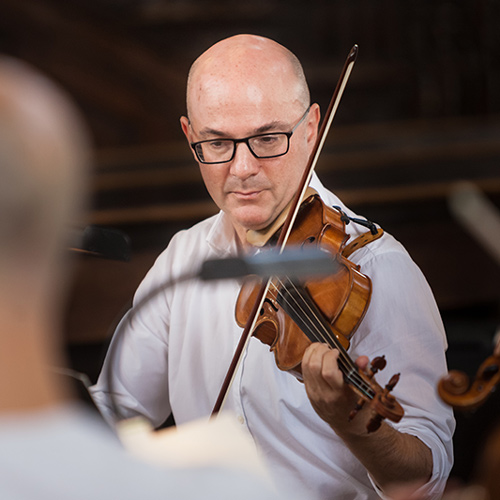 Led by Simon Blendis – Podium, Director & Speaker
Simon enjoys an international career as a concert violinist, performing as a chamber musician, soloist and orchestra leader. He has been leader of London Mozart Players and and Director of LMP Podium since 2014, and has appeared as a guest leader with most of the major UK symphony and chamber orchestras. In recent years Simon has also developed a reputation as a charismatic public speaker – his 'live programme notes' at concerts have received rave reviews, and he has now put his 20 years experience of leading and directing orchestras into creating Podium, which he both directs and presents.